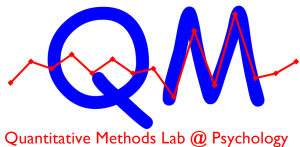 Welcome to the Quantitative Methods Lab!
We are interested in using advanced quantitative methods to answer critical questions in the psychological and educational sciences. Please join us if you are enthusiastic about statistics, measurement, and making a difference through research.
Mentored research opportunities are available to high school, undergraduate, and graduate students. Please email your resume to Dr. Shuyan Sun (suns@umbc.edu).
If you are interested in applying to the doctoral program in applied developmental psychology at UMBC, please visit our program website.